Just So. Event Floral Featured at LaNeige Bridal Boutique
Just So. Event Floral On Main Street Boise!
We are so thrilled to be featured in LaNeige Bridal's Storefront Window! We partnered up with Ira and Lucy for the Spring feature in Boise's newest bridal boutique! Heidi, designer of Ira and Lucy and I joined forces to collaborate on a simple elegant Spring inspired concept, based on her very first photo shoot with in-house dress designer, Daci. We hope you'll take time to go view the window and drop into LaNeige! Brides you will fall head over heels for their gown selection.
This was such a fun project! I was exhausted from a full day of work to then running around town finding silk flowers (not my preference), for the display. Store front windows receive a lot of direct sun and get pretty warm, thus forcing us to forgo real floral... so, it was a challenge working with these puppies, but we're happy with the end result. Which, brings up a great topic! Silk Floral for events! I found positive and negatives working with silks.
Silk Flowers vs Real
Silk Flowers ARE NOT cost effective! Even JoAnns at 50% off were still pricey...
Flower selection was very limited, especially trying to find quality that didn't look overly plastic.
The selection of greens or filler was even more limited... for a designer, having limited greens was very frustrating.
Positive was they are wired and allows easy manipulation.
Positive was they won't wilt in the window, especially since they are featured all month.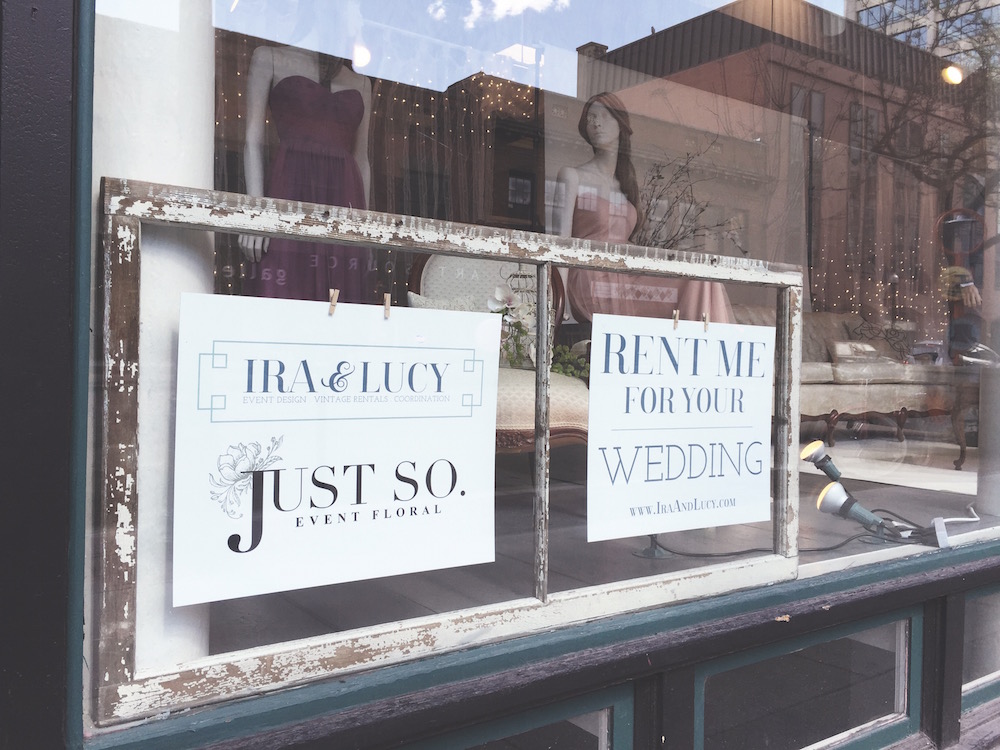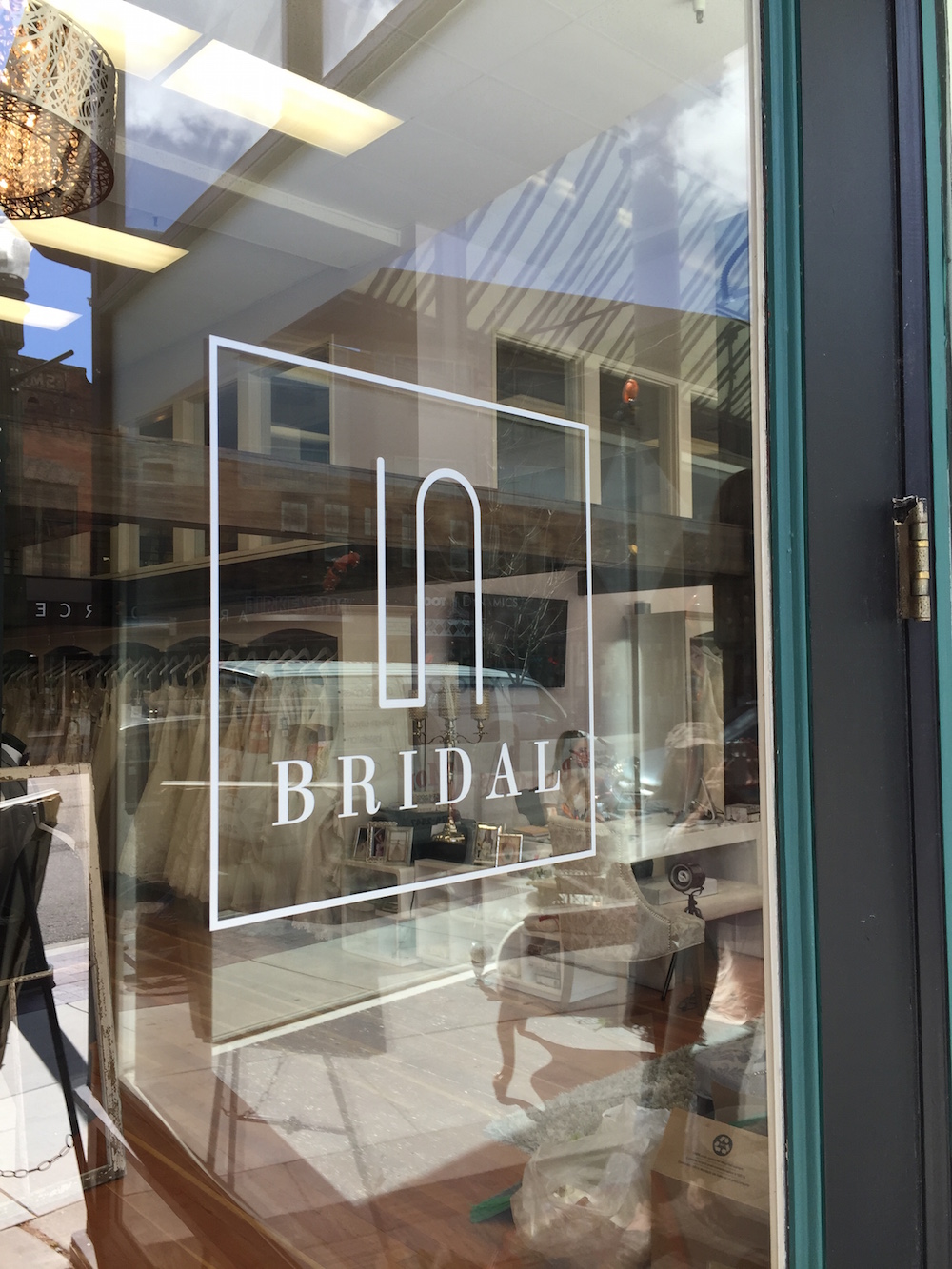 Summer couples still searching for your wedding or special event florist, don't hesitate to contact us. We are still booking 2015 weddings. I'm happy to answer any questions you may have.